The puppies were born!
2011.04.01
Golden Star Bull Cooper & Golden Star Bull Nairobi

Show results:


1x Res CAC
13x CAC
3x BOB
2x CACIB

Breeding confirmation

Results

Breeding confirmation
Click on the image larger image!
Please scroll down the page there is shown below pedigree!
"CHATRIN" FOR SALE!
Female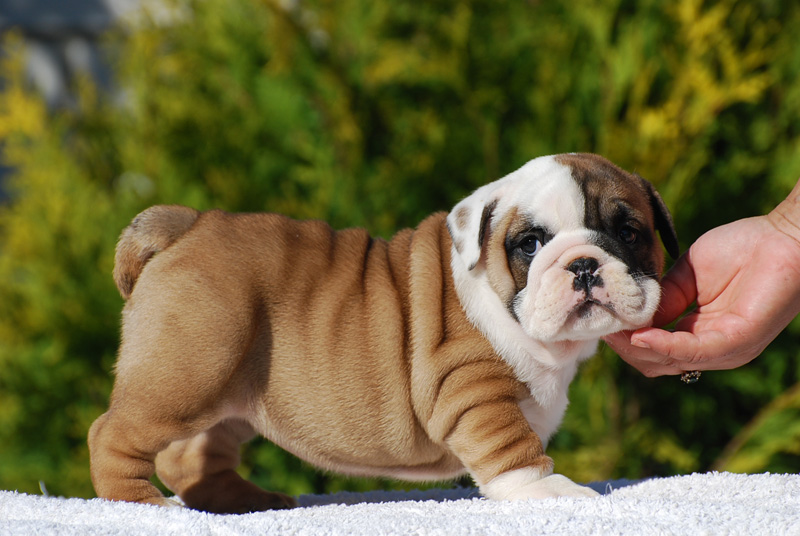 "MILLORD" FOR SALE!
Male
"ROY" FOR SALE!
Male
The puppies Pedigree!
Szülők/Parents

Nagyszülők/Grand Parents

Dédszülők

Ükszülők

Golden Star Bull Cooper

CH. Jaminic Armageddon

Jaminic Specification

Wedgebury Leo

Jaminic Impression

Jaminic Tailor Cut

CH. Ringablock Macdonald Mystyle

Jaminic Golden Daze

CH. Rizi-Bizi Bull's Gréti

Danny Of To Love Till Craziness

CH. Viharsarok Puszta Athos

English Pirate Bulldog Bounty

Rizi-Bizi Bull's Mimi

CH. Golden Bull Lord Lawrence

Ulyses-Szépe Florence

Golden Star Bull Nairobi

Brazil CH.Rizi-Bizi Bull's Buffalo Bill

Ch. Gróz-Kriger Uránus

Ch. Mystyle Kees

April Full Moon Kwai

Rizi-Bizi Bull's Zsozso

Ch. Gróz-Kriger Thobie

Rizi-Bizi Bull's Elsa

Rizi-Bizi Bull's Zafir

CH. Classic Armani

CH. Mystyles Rolex Ocobo

Bildaw Classic Example

Rizi-Bizi Bull's Mimi

Golden bull Lord Lawrencerence

Ulysses-Szépe Florence


For information please contact:

Szabó Katalin

Telefon: +36 70 614-7889

Email: goldenstarbull@gmail.com